~NEW~

ILR WEBSITE!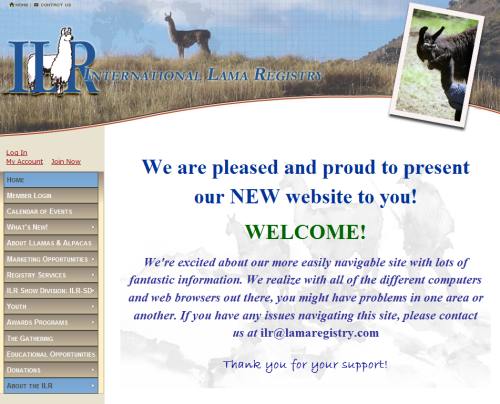 Check IT Out!

We're Still Listening!
As we are expanding to more online services and people are spending more time on the website, it is important that navigation of our website is intuitive. We have heard from some of you that our site was not as user friendly as it could be so we have updated and rearranged it to better fit your needs. We hope you like it and are able to readily access the information you need to conduct your business. There is a wealth of information and free services on our site, and more are coming!, to assist you in having the most pleasurable and productive lama experience possible.
If you have any problems with the site, please contact us at ilr@lamaregistry.com or 406.755.3438.
And, we would like to take this opportunity as your Registry to thank you for your input and Registry business!

ALONE we struggle; TOGETHER we thrive!