HAVE YOU ENTERED all of your ACTIVITIES into the ILR-UAP
to obtain points and be considered for
the TOP 10 for 2011?

Deadline to enter info for 2011: January 15, 2012
Q: Where Do I Go to Enter my Info in the UAP?
A: Log in and under the Common Quick Links tab, click on UAP Activity Log.

Q: Where Do I Find the UAP Top 10 Lists on the new site?
A: On the ILR home page, click on the ILR Universal Awards Program: Top 10 under the Awards Program section.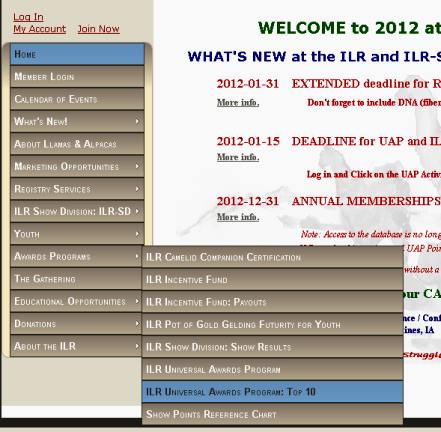 Q: Which categories have Top 10 Lists?
A: All of the ones listed below.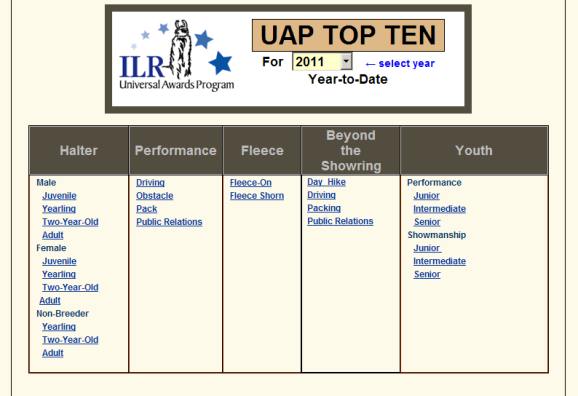 Q: What does a Top 10 List look like?
A: Sample below - note you can hover over the name of an animal and additional info PLUS the picture on file comes up! (If you do not like the photo we have on file for your animal, log in and change it on the ILR site.)
Q: How often does the Top 10 List info change?
A: As often as the data changes!

REMINDER: FREE CLASSIFIED ADS on the ILR SITE!
Click HERE
Check out what's there and add your own ad(s)!
ALONE we struggle; TOGETHER we thrive!